WordPress started in 2003 with a single bit of code to enhance the typography of everyday writing and with fewer users than you can count on your fingers and toes. Since then it has grown to be the largest self-hosted blogging tool in the world, used on millions of sites and seen by tens of millions of people every day.
WordPress is a very advanced piece of software, making it easy to learn, and it comes free with any of Laws Hosting's UK web hosting plans. We specialise in UK Wordpress Hosting, so you can have your own blog or website up and running in minutes.
Wordpress is absolutely free with all of our UK web hosting plans.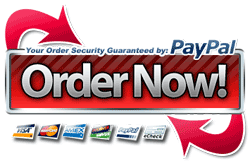 We guarantee that Wordpress works flawlessly on our hosting platforms. If UK Wordpress Hosting sounds like a good way to go for your website, give us a try.
If you're a web developer, Wordpress is highly customisable, web designers will love it because Wordpress is known for its professional appearance. Plus, there are global markets for quality extensions and templates, talented developers of Wordpress should be able to sell their own work.
Laws Web Hosting offers uk wordpress hosting with a full range of uk web hosting packages.
UK Wordpress Hosting - UK Wordpress Hosts - Wordpress Hosting