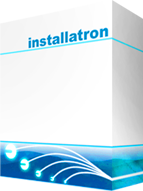 Laws Web Hosting offers Installatron web hosting with a full range of web hosting packages.
Installatron uk hosting is the premiere auto-install and auto-upgrade plugin for the DirectAdmin, cPanel asnd Plesk control panel systems. Installatron's powerful, easy-to-use user-interface enables instant installs and upgrades for a growing collection of the best applications on the web.
We can offer this on our VPS offers if you use a control panel
More than 60 programs included and ready to install.
All of our hosting plans have Installatron as standard. Installatron web hosting includes forums, e-commerce sites, directories, FAQ, Joomla, PHP-Nuke, Typo, Drupal and more!
Here is the list of scripts that can be installed (all are updated regularly):
Aardvark Topsites
Advanced Poll
b2evolution
BoxBilling
Chamilo
CMS Made Simple
Code Igniter
Collabtive
concrete5
Contact Form
Contao
Coppermine
Coranto
Crafty Syntax Live Help
CubeCart
Dada Mail
DokuWiki
Drupal
e107
Elgg
ExtCalendar
Feed On Feeds
Feng Office
FluxBB
Form Tools
FrontAccounting
Gallery
GBook
Geeklog
GQ File Manager
Help Center Live
HESK
ImpressPages
iTron Clock
Joomla
Lazarus Guestbook
LimeSurvey
liveSite
Magento
Mahara
Mambo
Mantis
MediaWiki
MODx
Moodle
MyBB
Nucleus CMS
ocPortal
OpenCart
OpenDocMan
OpenX
OrangeHRM
osTicket
ownCloud
Oxwall
PHP-Fusion
PHP-Nuke
phpBB
phpCOIN
phpESP
phpFormGenerator
PHPLinks
PHPlist
phpMyChat
phpMyCounter
phpMyFAQ
PHProjekt
phpwcms
PivotX
Piwigo
Piwik
Pligg
PmWiki
Power File Manager
PrestaShop
ProjectSend
PyroCMS
Quicksell Classifieds
Search Engine Project
selfoss
Seo Panel
Serendipity
SilverStripe
Simple Invoices
Simple Machines Forum
Simple Poll
SiteBar
Site Recommender
Soholaunch
SugarCRM
Textpattern
Tiki Wiki CMS Groupware
Tiny Tiny RSS
TinyWebGallery
TomatoCart
TYPO3
Vanilla Forums
Vtiger
WebCalendar
WebCards
WebsiteBaker
webtrees
WHMCS
WikkaWiki
WordPress
XMB Forum
Xoops
YOURLS
Zen Cart
Zenphoto
Zikula
Zurmo
Installatron Hosting - Installatron UK Hosting