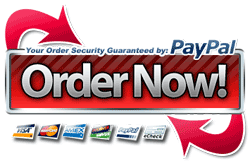 Laws Web Hosting is the leader of DirectAdmin uk web hosting and VPS hosting.
We are now an official partner with JBMC Software (DirectAdmin), so we can provide licences with most of our VPS hosting packages, if you wish to have DirectAdmin, it runs on CentOS 5 and above, and, Debian 7 and above.
All of our shared uk web hosting plans come with DirectAdmin uk web hosting panel, the web hosting industry's leading control panel. DirectAdmin's automated point-and-click platform replaces tedious tasks with web interfaces. Our DirectAdmin uk web hosting has multiple levels of administration, including database management, email accounts, and more. DirectAdmin uk web hosting various levels provide users from the email account user to the server administrator with flexibility, security, and ease of use.
Laws Web Hosting is a low cost DirectAdmin hosting service that provides high quality solutions and everything you need to create an attractive and competitive website.
Through the powerful and flexible DirectAdmin hosting solutions, Laws Hosting commits to providing DirectAdmin uk web hosting services at the lowest possible price without sacrificing the performance and quality.
DirectAdmin hosting has many benefits:

Ease of use. DirectAdmin hosting is the easiest to use control panel, period;
Speed. DirectAdmin is programmed to be the fastest running control panel available, it is not programmed in PHP, it is programmed in C;

Stability. DirectAdmin hosting avoids downtime by automatically recovering from crashes.
Add domains with ease;
Manage email addresses;
Manage databases;
plus more...
Our Directadmin uk web hosting features includes:

E-Mail Menu. You can create POP3 accounts, catch-all e-mail addresses, forwarders, mailing lists, autoresponders, and webmail. Filters allow you to block mail by domain, keyword, and size. Adult Filter is also available;
FTP Menu. Create FTP accounts and set directory permissions for each account;
Account Statistics Menu. You have available every possible statistic about your hosting account;
Website Statistics. AwStats web statistics are available to provide you will detailed information about visitors to your web site;
Subdomains Menu. You can list, create, delete, and get statistics on subdomains;
File Manager. A user-friendly and fast alternative to FTP. Includes every feature needed to build and maintain a web site;
MySQL Databases. Easily create, modify, and delete MySQL databases from this menu;
phpMyAdmin. Adminster your databases in your web browser using this popular administration interface;
Site Backup and Restore . By using this powerful tool, you can backup and restore only what you want to. For example, account data but not web site files;
Custom Error Pages. Create custom messages and outputs for 401, 403, 404, and 500 error codes;
Directory Password Protection. Password protect any directory with a username and password;
Advanced Tools. Install SSL certificates, view server information and installed perl modules, set cron jobs, mime types, and apache handlers, and enable site redirection and domain pointers;
Other hosting account features. SpamAssassin, ProFTPD, Exim Mail Server, IMAP support, SSI, PHP, CGI-Bin, SSL Certificates, .htaccess support;
Use Installatron to install popular web scripts easy with a touch of a button
If you would like Directadmin for your VPS, you need to consider these requirements:
Operating System: RedHat Enterprise / CentOS 5.x 32/64-bit, 6.x 32/64-bit, 7.x 64-bit, Debian 6.x 32/64-bit, 7.x 32/64-bit;
Hardware: Highly recommend a processor of at least 500mhz even though DirectAdmin will run on slower systems. A minimum 1 Gigabyte of memory is required (2+ Gig is preferred), with at least 2 gig of swap memory. A hard drive with at least 2 gigabytes of free space (after the Linux install) is also required. If you are expecting high traffic levels then you will need more memory, processor power, and hard drive space than we recommend here.
Software: Please ensure SSH is installed and working.Please ensure named (Name Daemon) is selected during the Redhat install. gcc and g++ are required to compile apache and php. The system kernel and filesystem must support quotas. The kernel should support IPv6.
Authority Level: You must have root access on the server.
IP Addresses: At a bare minimum your server must have one IP address. However, for DNS control you will need at least two (2) IP addresses. With only one IP address you will be forced to use an external DNS service - this means web sites you create through the control panel will not propagate automatically.



Don't just take our word for it - visit DirectAdmin's website to try out a DirectAdmin Demo of this amazing control panel! We also have indepth tutorials for users, you can see them by visiting our Tutorials page.




This is the Default skin





This is the Power User skin





This is the Darwin skin